Slide Background
Facing Less Interaction During Online Classes?
Well our trainers will show you live step by step process of practical scenarios using latest tool and interactive methodologies during live classes

Build & Design
We have only 5-10 students per sessions so trainer will have an eye on each students progress.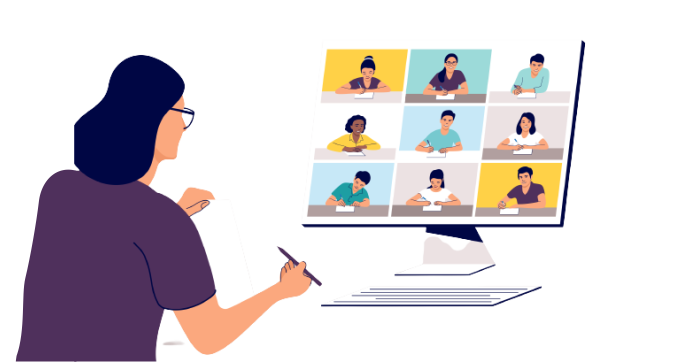 Build & Design
Our Testimonials Speak for Themselves
Career Placement Opportunities
Life-Time Support By Trainers
Hands-on, live instructor-led training in a virtual class environment by top instructors
Real-time remote access to class software & virtual lab environment
Seamless instructor-peer interaction in a virtual classroom setting
Flexible time-zones ensuring convenient scheduling from different global locations
Physical get in-person instructor support based on instructor-to-peer and peer-to-peer interactions.
Strategically designed sessions following a practical training approach in a collaborative learning & critical thinking atmosphere.
Offering an intensive and interactive learning experience followed by Q&A session.
Most specifically designed for students and unemployed persons with extremely budget friendly
Full support by mentor with live comments Flexible timings
Live and short sessions. Fully interactive learning process.
5 sessions. Each session is 30-45 minutes.
Cancel subscription anytime.
Customized training modules
Direct mentor support
Schedule a training with instructor on your own choice
Intensive and interactive learning experience followed real-time examples, Q/A sessions and doubt clearance opportunities.
Personalized direct support for preparation in exams.
Why Choose Netkom Learning?
International Collaborations & Partnerships




Frequent Answers Questions
Simply go to any course page you are interested in  and click the Enroll Now button. Pay online without any hassle.
Yes we provide 7 days save money back guarantee. Please refer to our Refund & Cancellation Policy for details
Call to Action with Image
Add beautiful boxes with title, image and button and encourage users to take action.
Create your own
Beautiful Landing Page with Elements