Learn AWS With Practical Certified AWS Trainers
Become Certified AWS and Increase Your Salary By 20%.
AWS Certification Course Overview
Netkom Learning is offering Aamzon Web Services (AWS) Certification which is quickly turning into the must-have testaments for any IT proficient working with AWS. This course is intended to enable you to pass the AWS Certified Solutions Architect (CSA) – Associate Exam. Regardless of whether you have never signed in to the AWS stage previously, No programming background is required, or no earlier AWS experience is required to join this course.
AWS Certified Solutions Architect will help you to understand and make architectural decisions based on the AWS recommended architectural principles and best practices
It will help you to understand and make architectural decisions based on the AWS recommended architectural principles and best practices
It will help you to understand and utilize AWS services to make your infrastructure scalable, reliable, and highly available
It will help  you to understand and make an aws-based infrastructure more efficient to increase performance and reduce costs
It will help you to understand and use the well-architected framework to improve architectures with AWS solutions
It will help you to understand and gain hands-on experience using compute, networking, storage and database AWS services covering IAAS and PAAS
It will help you to understand of relational database management systems (RDBMS), NoSQL data stores, content delivery networks (CDN), enterprise service bus (ESB) and basic networking concepts
It will help you to understand restful API web services, XML and JSON data formats.
AWS certified solutions architect Course Key Features
AWS Global Infrastructure (Regions, Availability Zones, Edge Locations, Regions Edge Caches)
Multi-tiered architectures within a Virtual Private Cloud (VPC)
Amazon Route 53
Amazon Cloud Front
Disaster recovery and business continuity strategies
Decoupled and event-driven architectures
AWS storage services
Deep dive on AWS Identity & Access Management
Amazon Cognito for web & mobile security
AWS Organizations – Service Control Policies (SCPs)
Protecting application with AWS WAF, Firewall Manager, and Shield
Understand AWS logging mechanisms
Audit, monitor and evaluate with AWS Config and AWS CloudTrail
Data encryption using the AWS Key Management Service (KMS)
Auto-scaling and application and network elastic load balancers
Amazon EC2, ECS, and Elastic Beanstalk
Storage performance with the Elastic File System and Amazon S3 features
VPC Networking components
AWS Databases
High availability across Amazon Dynamo DB and Amazon Aurora
Amazon Dynamo DB Accelerator (DAX)
AWS storage costs across Amazon S3, Glacier, EFS, Storage Gateway, AWS Backup
Savings plans and reserved instances for compute instances
Cost optimization across the network infrastructure
Our Approach for ZOOM Interactive Classes
Weekend Live Zoom Classes Comprehensive Hands On Practice. Assignments Crafted by Industry Experts Real Time Industry Projects Demonstration Mentorship by Industry Thinkers World-Class Netkom Learning Training Certificationa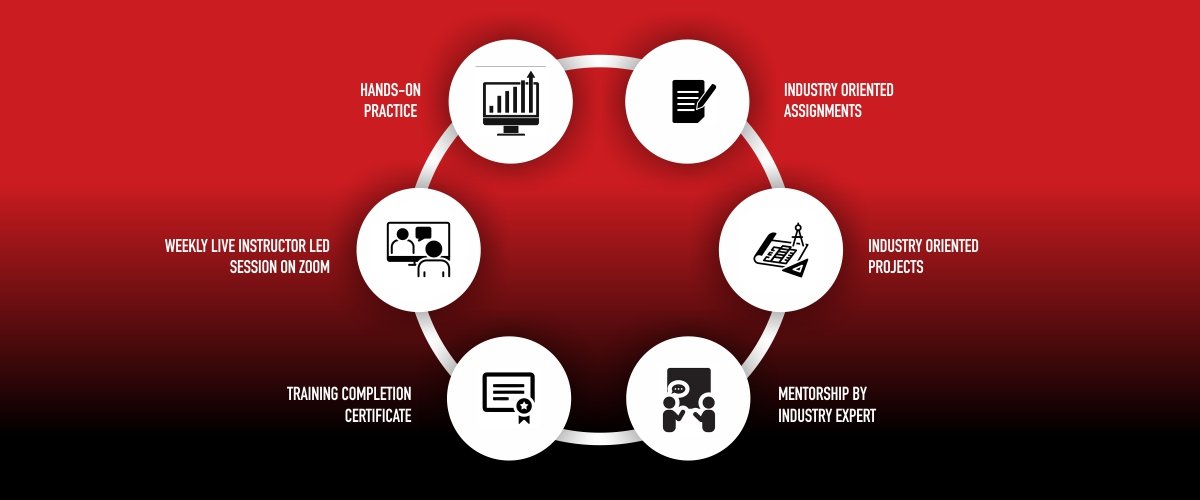 Our Top Industry Experts!
Training: Cloud Computing (AWS, GOOGLE, Azure)
Mr Saad having 16+ years of experience in ICT Industry. He is Professional Cloud Architect in AWS, Azure, Google and Oracle Cloud Platform. He has complete Expertize in Design & Deployment of Cloud Infrastructure Architecture, Migration & Security and Deliver Local & International training on Cloud. As a senior expert in my field his understanding of End-to-End Business & Technical processes and Leading multiple Business critical Group level projects is top notch.
Live Online Training
Hands-on, live instructor-led training in a virtual class environment by top instructors
Real-time remote access to class software & virtual lab environment
Seamless instructor-peer interaction in a virtual classroom setting
Physical Training
Strategically designed sessions following a practical training approach in a collaborative learning & critical thinking atmosphere.
Offering an intensive and interactive learning experience followed by Q&A sessions, real-time examples
Gain skills by practicing whatever you learned in hands-on labs under the instructor's guidance
Facebook Private Group Training
Most specifically designed for students and unemployed persons
Full support by mentor with live comments
Flexible timings
Live and short sessions. Fully interactive learning process.
5 sessions a week. Each session is 30-45 minutes.
Cancel subscription anytime.
Online Training
Customized training modules
Direct mentor support
Schedule a training with instructor on your own choice
Intensive and interactive learning experience followed real-time examples, Q/A sessions and doubt clearance opportunities.
Personalized direct support for preparation in exams.
High success ratio
Anyone can join this course. There is no pre requisite and eligibility.
Duration: 4 weeks (Saturdays & Sundays)
Timings: 11AM – 4PM
Since course aredriven by best industry specialists so it is made beyond any doubt that content secured in course is outlined with hand on viable of more than 90% together with supporting theory. 
Yes, you will be granted with a course completion certificate by Netkom Learning. We moreover definitely conduct an yearly conference for the appreciation and acknowledgment of our students.
Since our instructors are industry specialists so they do prepare the students approximately viable world additionally suggest  shinning understudies in industry for relevant positions.
Certification Training course incorporates different real-time, industry-based ventures, which is able sharpen your aptitudes as per current industry guidelines and get ready you for the long run career needs.