SEO(Search Engine Optimization) Training
Become SEO Specialist & Start Your Career With Netkom
Search Engine Optimization (SEO) Certification Overview
Master the craft of the "pull" strategy of the digital marketing mix. SEO is an elementary part of digital marketing toolset resulting from individuals – your product seekers conducting trillions of searches per annum, typically with a high buying intent to seek out information about product and services. Search is usually the first supply of digital traffic for brands and enhances alternative selling channels. Learning to drive sales for your business or your stakeholders' results through increased visibility and higher ranking in search results than your competition will have that crucial impact on your bottom line.
Learn the basics of behind the scenes of the modern internet, tune the pulse of keywords using best –in-class tools and making it all work in harmony under guidance of our expert Trainer.
Netkom Learning Effect: We are industry practitioners, technologists and academics who advocate the efficacy of outcome-based and evidence-informed learning through experiential –Project based social experiences. Become a practitioner from day one as you embark on your learning journey through a live project which you will mature with the help of a team member (learning collaboration skills and teamwork) during the later stages. Upon deployment, you will have not just a certificate of completion from us but a live project on your CV and on LinkedIn to show your prospective employers.
We will also offer internship (and/or reimburse the course fee) to a select few if you decide to continue working with us.
You will be able to understand search engines, algorithm & ranking concepts.
You will learn how to perform keyword research.
You will able to know SEO best practices to incorporate on a website.
You will understand off-page optimization and implementation method.
You will analyze & monitor SEO progress using free tools.
You will be able to analyzing the comprehensive data strategy using Google Analytics, Google and Search Console.
Practitioner Status
SEO Training Key Features
Successful completion of Matric/O-level
Ability to operate a computer
Some English language skills
Reading/writing skills in another international level is a significant advantage.
Our Approach for ZOOM Interactive Classes
Weekend Live Zoom Classes Comprehensive Hands On Practice. Assignments Crafted by Industry Experts Real Time Industry Projects Demonstration Mentorship by Industry Thinkers World-Class Netkom Learning Training Certificationa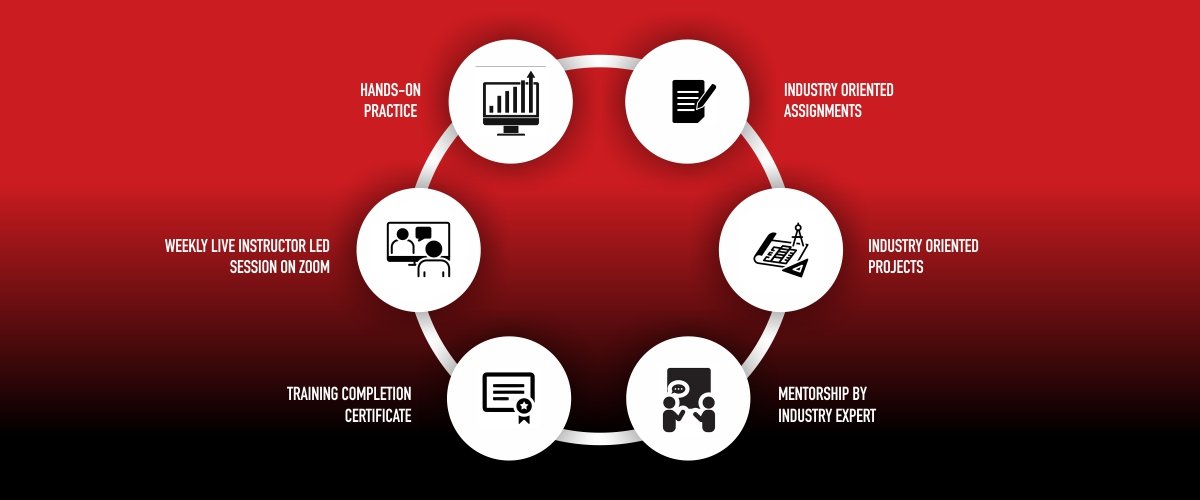 Our Top Industry Experts!
Live Online Training
Hands-on, live instructor-led training in a virtual class environment by top instructors
Real-time remote access to class software & virtual lab environment
Seamless instructor-peer interaction in a virtual classroom setting
Physical Training
Strategically designed sessions following a practical training approach in a collaborative learning & critical thinking atmosphere.
Offering an intensive and interactive learning experience followed by Q&A sessions, real-time examples.
Gain skills by practicing whatever you learned in hands-on labs under the instructor's guidance
Facebook Private Group Training
Most specifically designed for students and unemployed persons
Full support by mentor with live comments
Flexible timings
Live and short sessions. Fully interactive learning process.
5 sessions a week. Each session is 30-45 minutes.
Cancel subscription anytime.
Online Training
Customized training modules
Direct mentor support
Schedule a training with instructor on your own choice
Intensive and interactive learning experience followed real-time examples, Q/A sessions and doubt clearance opportunities.
Personalized direct support for preparation in exams.
High success ratio
Anyone can join this course. There is no pre requisite and eligibility.
Duration: 2 Months (Saturdays & Sundays)
Timings: 11AM – 4PM
Since course aredriven by best industry specialists so it is made beyond any doubt that content secured in course is outlined with hand on viable of more than 90% together with supporting theory. 
Yes, you will be granted with a course completion certificate by Netkom Learning. We moreover definitely conduct an yearly conference for the appreciation and acknowledgment of our students.
Since our instructors are industry specialists so they do prepare the students approximately viable world additionally suggest  shinning understudies in industry for relevant positions.
Don't stress! We have got you secured. You might be shared recorded addresses after each session, in case you missed any session. Certification Training course incorporates different real-time, industry-based ventures, which is able sharpen your aptitudes as per current industry guidelines and get ready you for the long run career needs.