Become Huawei HCNA Expert
Leading Course By Top Huawei Industry Experts
HCNA Certification Course Overview
Netkom Learning is a official partner of  Huawei and offering Huawei Certified Network Associate (HCNA) certification which validates the knowledge and skills required for basic configuration and maintenance of small to medium-sized networks. It covers basic IP network connectivity, TCP/IP technologies, Ethernet technologies such as STP and RSTP, VLAN and Link Aggregation and their implementation within Huawei switches. Routing principles and technologies including RIP and OSPF for IPv4 and IPv6 networks, WAN technologies, IP based security, network management as well as IPv4 and IPv6 based application services.
You will able to navigate and manage Huawei products through the virtual routing platform (VRP).
You will able to build efficient data switching environments through the management of switching products and manipulation of related (STP/RSTP) link layer protocols.
You will able to Explain the principles of routing and configure (RIP/OSPF) routing protocols for implementation and support of effective enterprise network routing solutions.
You will able to establish solutions for enterprise network administration and management through application layer services including DHCP, FTP and Telnet.
You will able to establish a fundamental network capable of supporting basic communications.
You will able to manage and support Wide Area Network communications over serial links for a range of technologies including HDLC, PPP, PPPOE and Frame Relay, Apply Network Address Translation (NAT) solutions for private networks.
You will able to provide effective IP security solutions using various security architectures including Access Control Lists (ACL), AAA, and IPsec with GRE support solutions.
You will able to describe solutions for unified enterprise network management, including SNMP and Huawei ESIGHT NMS technology solutions.
Enterprise Network Constructs
Ethernet Framing
IP Addressing
Internet Control Message Protocol
Address Resolution Protocol
Transport Layer Protocols
Data Forwarding Scenario
Expanding the Huawei Enterprise Network
Navigating the CLI
File System Navigation and Management
VRP Operating System Image Management.
 Establishing a Single Switched Network
 Spanning Tree Protocol
 Rapid Spanning Tree Protocol
Bridging Enterprise Networks with Serial WAN Technology
Frame Relay Principles
Establishing DSL Networks with PPPoE
Network Address Translation
Establishing Enterprise Radio Access Network Solutions
Access Control Lists
AAA
Securing Data with IPSec VPN
Generic Route Encapsulation
Segmenting the IP Network
IP Static Routes
Distance Vector Routing with RIP
Link State Routing with OSPF
DHCP Protocol Principles
FTP Protocol Principles
Telnet Protocol Principles
Link Aggregation
VLAN Principles
GARP & GVRP
Wireless LAN Overview
Simple Network Management Protocol
eSight Network Management Solutions
Introducing IPv6 Networks
IPv6 Routing Technologies
IPv6 Application Services – DHCPv6
Our Approach for ZOOM Interactive Classes
Weekend Live Zoom Classes Comprehensive Hands On Practice. Assignments Crafted by Industry Experts Real Time Industry Projects Demonstration Mentorship by Industry Thinkers World-Class Netkom Learning Training Certificationa
Our Top Industry Experts!
Training: Networks (Huawei, CompTIA, & CISCO)
Waqr Fazal is a Dynamic professional with over 15 years of experience across function such as planning, designing, managing and operating large scale IP networks. He is also a Trainer with experience in delivering customized professional and expert level trainings of Cisco, Juniper and Huawei. He Possess excellent interpersonal, communication and analytical skills.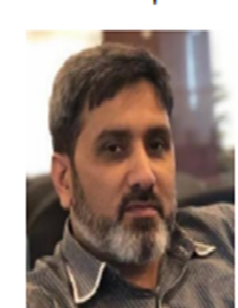 Live Online Training
Hands-on, live instructor-led training in a virtual class environment by top instructors
Real-time remote access to class software & virtual lab environment
Seamless instructor-peer interaction in a virtual classroom setting
Physical Training
Strategically designed sessions following a practical training approach in a collaborative learning & critical thinking atmosphere.
Offering an intensive and interactive learning experience followed by Q&A sessions, real-time examples.
Gain skills by practicing whatever you learned in hands-on labs under the instructor's guidance
Facebook Private Group Training
Most specifically designed for students and unemployed persons
Full support by mentor with live comments
Flexible timings
Live and short sessions. Fully interactive learning process.
5 sessions a week. Each session is 30-45 minutes.
Cancel subscription anytime.
Online Training
Customized training modules
Direct mentor support
Schedule a training with instructor on your own choice
Intensive and interactive learning experience followed real-time examples, Q/A sessions and doubt clearance opportunities.
Personalized direct support for preparation in exams.
High success ratio
Anyone can join this course. There is no pre requisite and eligibility.
Duration: 4 weeks (Saturdays & Sundays)
Timings: 11AM – 4PM
Since course aredriven by best industry specialists so it is made beyond any doubt that content secured in course is outlined with hand on viable of more than 90% together with supporting theory. 
Yes, you will be granted with a course completion certificate by Netkom Learning. We moreover definitely conduct an yearly conference for the appreciation and acknowledgment of our students.
Since our instructors are industry specialists so they do prepare the students approximately viable world additionally suggest  shinning understudies in industry for relevant positions.
Certification Training course incorporates different real-time, industry-based ventures, which is ablesharpen your aptitudes as per current industry guidelines and get ready you for the long run career needs.