Project Management Professional
Learn the ropes of project management the easy and efficient way!
The Project Management Professional (PMP) is the world's leading project management certification. Now including predictive, agile and hybrid approaches, the PMP proves project leadership experience and expertise in any way of working. It supercharges careers for project leaders across industries and helps organizations find the people they need to work smarter and perform better. Irrespective of whichever industry one belongs, the PMP credential is universal, which is based on the latest PMBOK 7 Guide. The PMP certification course is ideal for anybody who is looking to master the PMBOK Guide and want to take their Project Management career to the next level.
Doing Project Management Training with Netkom Learning provides you with wide variety of benefits including live instructor led live classes, industry oriented projects, assignment and quizzes. At the end of training, you will go through the PMP Exam Simulator before taking final PMI's exam to make sure that you pass your certification in first attempt. Furthermore you will be rewarded with training completion certification as well that will complete your PDU's requirement for PMP.
Netkom Learning Effect
: We are industry practitioners, technologists and academics who advocate the efficacy of outcome-based and evidence-informed learning through experiential-project based social experiences. Become a practitioner from day one as you embark on your learning journey through a live project which you will mature with the help of a team member (learning collaboration skills and teamwork) during the later stages. Upon deployment, you will have not just a certificate of completion from us but a live project on your CV and on LinkedIn to show your prospective employers.
Our Approach for ZOOM Interactive Classes
We are offering weekend live zoom classes with comprehensive hands on practice through assignments and case studies crafted by industry experts. You will also benefit from mentorship and career specific advice from thought leaders. We close the loop through mock tests and certification testing through our in-house Pearson VUE testing site.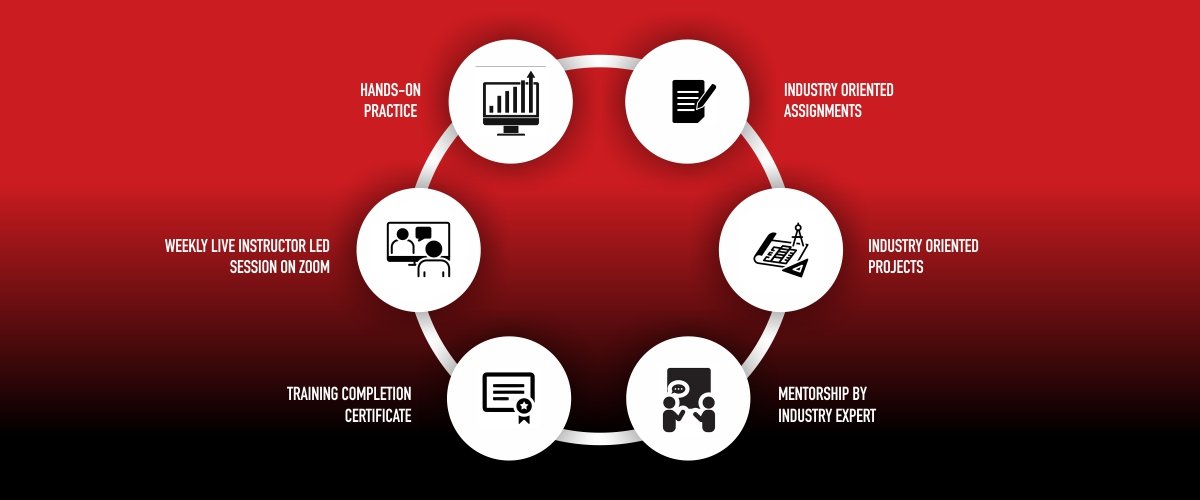 PMI Certified Project Manager with 12 years of working experience, in various sectors including Financial Institutes, Retail Business, Health Care & Education Sectors. Knowledgeable in applications of scrum, waterfall, and agile methodologies, and skilled in developing processes that facilitate continual progress and team achievement Implemented agile management ideals in multiple projects by facilitating exercises such as sprint planning and team leading standups.Demonstrated success in increasing revenues and earnings, achieving cost reductions and improving client satisfaction in customer-facing operations. Previously coached teams ranging in size from 10 to 40 people and successfully completed projects ranging in budgetary scale from $0.4 to $5 million.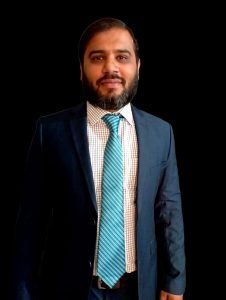 For Local Pakistani Candidates
Hands-on, live instructor-led training in a virtual class environment by top instructors
Real-time remote access to class software & virtual lab environment
Seamless instructor-peer interaction in a virtual classroom setting
For International Candidates
Hands-on, live instructor-led training in a virtual class environment by top instructors
Real-time remote access to class software & virtual lab environment
Seamless instructor-peer interaction in a virtual classroom setting
Facebook Private Group Training
Most specifically designed for students and unemployed persons
Full support by mentor with live comments
Flexible timings
Live and short sessions. Fully interactive learning process.
5 sessions a week. Each session is 30-45 minutes.
Cancel subscription anytime.
Online Training
Customized training modules
Direct mentor support
Schedule a training with instructor on your own choice
Intensive and interactive learning experience followed real-time examples, Q/A sessions and doubt clearance opportunities.
Personalized direct support for preparation in exams.
High success ratio
Job roles usually benefitting from PMP certification training include, but are not limited to
Project Managers
Team Leads
Business Analysts
Product Managers
Project Sponsors
Project Associates
Project Coordinators
Program Managers
Software Developer
IT Managers
Project Analysts
Associate Project Managers
Project Consultants
Aspiring Project Managers
Duration: 4 weeks (Saturdays & Sundays)
Timings: 11AM – 4PM
This course is a blend of both coach led and student inquiry approaches and thus include case studies and best practices throughout.
Yes, you will receive a digital course completion certificate by Netkom Learning but our support network will be there along side you during certification and you will have access to the mentor network till one year.
PMP certification is targeted for mid-tier industry professionals already having some experience. As per PMI data, your rank in the recruitment pool will be much higher post certification. In addition, you will have preferred access to our own hiring funnel and those of our national and international partners.
Our coaches are thought leaders and industry veterans promoting best practices in their domains. They along with the team have ensured that the case studies are relevant and aligned to international standards.