Guidance You Seek
Security +
Netkom Office, G10, Islamabad
CompTIA Security+ is the first security certification IT professionals should earn. It establishes the core knowledge required of any cybersecurity role and provides a springboard to intermediate-level cybersecurity jobs. Successful candidates will have the following skills:
Detect various types of compromise and understand penetration testing and vulnerability scanning concepts
Install, configure, and deploy network components while assessing and troubleshooting issues to support organizational security
Implement secure network architecture concepts and systems design
Install and configure identity and access services, as well as management controls
Implement and summarize risk management best practices and the business impact
Install and configure wireless security settings and implement public key infrastructure
The CompTIA Security+ exam focuses on today's best practices for risk management and risk mitigation, including more emphasis on the practical and hands-on ability to both identify and address security threats, attacks and vulnerabilities.
What is Security Plus?
Security+ is the entry-level cybersecurity credential offered by non-profit trade association CompTIA. It's often the first certification in information security that an IT professional earns. By showing potential employers that you have the core skills required for a cybersecurity role, you may find more job opportunities as a more competitive candidate.
What does the exam cover?
The CompTIA Security+ ranks as the most popular certification for cybersecurity professionals for good reason. It focuses on hands-on, practical security skills in six major domains. Preparing yourself for the exam gives you a broad base of practical knowledge and skills you'll need to handle real-world security situations. Here's a list of the domains and topics covered on the exam: Threats, attacks, and vulnerabilities: This includes social engineering attacks, newer denial-of-service (DDoS) attacks, and vulnerabilities found in internet of things (IoT) and embedded devices.
Architecture and design: Expect focus on enterprise, cloud, and hybrid environments.
Implementation: This domain covers topics like identity and access management, cryptography, end-to-end security, and public key infrastructure (PKI).
Operations and incident response: This section tests your knowledge of incident response procedures, including threat detection, security controls, risk mitigation, and digital forensics.
Governance, risk, and compliance: Make sure to understand major risk and compliance regulations, including HIPAA, GDPR, SOC, NIST, CCPA, FISMA, and PCI-DSS.
Security+ prerequisites
There are no formal requirements to take the Security+ exam. CompTIA recommends that you have two years of experience in IT administration with a security focus. It may also be a good idea to have an up-to-date CompTIA Network+ certification first.
Types of questions on the Security+ exam
You'll find two types of questions on the latest version of the Security+ exam, traditional multiple-choice questions and performance-based questions (PBQs). PBQs test your ability to solve security problems in a simulated environment; you might be asked to install and configure a firewall or set up a wireless network, for example.
PBQs often appear toward the beginning of the exam. If you get stuck on a question, you can flag it for review and return to it if you have extra time at the end of the exam. All of your work will be saved. Some PBQs may offer partial credit, so it's a good idea to complete as much of the question as you can.

Many jobs in the information security field use the skills and knowledge tested by the Security+. Here's a look at some available job titles on LinkedIn that request or require this certification, along with their average US salaries from Glassdoor (as of August 2021):
SOC analyst: $64,010
Systems administrator: $75,161
Vulnerability analyst: $76,858
Database administrator: $82,202
Cybersecurity consultant: $93,993
Information security analyst: $97,920
Information systems architect: $107,058
Threat hunter: $111,216
Why Join Netkom Learning?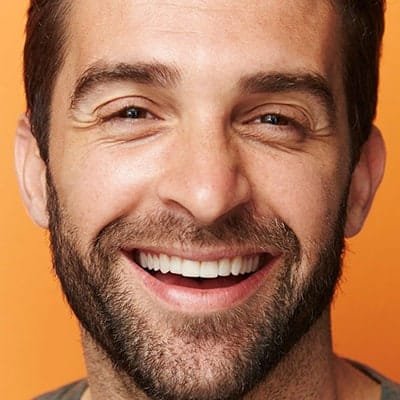 Jamal Sheikh
I did PMP exam preparation from Netkom Learning and it was an exceptional experience. Honestly, I was very skeptical earlier either to enroll in this course or not as I have heard many rumors about PMP preparation as most of the educational institute fails to deliver what needed to clear exam. However, I am glad that I enrolled in Netkom for this course. My experience went exceptional. The training approach is completely practical and the trainer is highly professional and possesses knowledge and skills that needed to clear PMP exam in 1st attempt.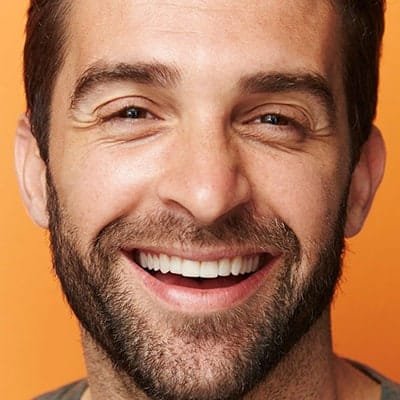 Shams W.Pawel
I consider Netkom Learning as one of the best training institute in Pakistan where you can learn from practitioners and real strategists. For me enrolling for data science is the best decision of my life. My instructor is passionate and keen to teach not just base on his experience but also about the world's best practices in different sectors. What I find best about Netkom is their case study approach where they share real time client's cases to help us understand concepts and scenarios of the modern world. I highly Recommend Netkom Learning. You can blindly trust them.