Guidance You Seek
AWS Certified Solutions Architect
5 to 7 Nov 2021, Netkom Office, G10, Islamabad
About AWS Solution Architect
Do you want to make a career as AWS Solution Architect? if yes, Omni Academy can help you to achieve this valuable AWS certification with hands-on training and FREE certification exam practice questions. This AWS Certified Solutions Architect Associate + Professional course combines both Amazon Web Services Solutions Architect certifications into a single course (2 in 1).
Amazon Web Services (AWS) Certification is quickly turning into the must-have testaments for any IT proficient working with AWS. This course is intended to enable you to pass the AWS Certified Solutions Architect (CSA) – Associate Exam. Regardless of whether you have never signed in to the AWS stage previously, No programming background is required, or no earlier AWS experience is required to join this course.
Cisco also offers the Cisco Learning Network with a wealth of online resources including:
Certification pages
Exam topics
Study materials
Study groups
On the CLN you will also find online study forums which will expose you to Cisco certified professionals and other exam candidates; great places to ask questions, exchange information, and get clued up about exam topics and approaches.  You can team up with study partners, attend classes, or even register for a self-paced boot camp.
Another good resource is the Lab Exam Tutorial, which can help you understand the different kinds of questions you might come across in your certification exams.
Beyond CLN you will find a world of online groups and communities focused on Cisco certification. From social communities on Facebook, Linked In, and Twitter to Cisco User Groups, through forums, and even online study guides or books, it is a good idea to gain as much information and advice as you can. Following hashtags that are dedicated to the certification topics can be a great way to find a community.
You'll cover every domain across both the AWS Certified Solutions Architect Associate and Professional:
Module-01 AWS Certified Solutions Architect – Associate
Domain 1: Design Resilient Architectures (34%)
Domain 2: Define Performant Architectures (24%)
Domain 3: Specify Secure Applications and Architectures (26%)
Domain 4: Design Cost-Optimized Architectures (10%)
Domain 5: Define Operationally Excellent Architectures (6%)
AWS Certified Solutions Architect – Associate exam
Number: SAA-C01
Format: Multiple choice and multiple response
Duration: 130 minutes
---
Module-02  AWS Certified Solutions Architect – Professional
Domain 1: Design for Organizational Complexity (12.5%)
Domain 2: Design for New Solutions (31%)
Domain 3: Migration Planning (15)%
Domain 4: Cost Control (12.5%)
Domain 5: Continuous Improvement for Existing Solutions (29%)
---
AWS Certified Solutions Architect – Professional exam
Number: SAP-C01
Format: Multiple choice and multiple response
Duration: 170 minutes
Requirements
AWS Account (you can use the free trial version)
Familiarity with a scripting language
Familiarity with Windows and Linux environments
Map business objectives to application/architecture requirements

AWS Course Audience?

Young IT Students Interested to make career in AWS
Network Administrators
Solutions Architects
Cloud Architects
Computer Programmers wanted to learn AWS Application Deployment
Individuals / Organizations Interested in hosting highly scaleable, fault tolerant applications (such as WordPress and Joomla) on the AWS cloud.
Amazon Web Services certifications can open the door to many high-paying, up-and-coming careers in IT. But, once you've passed your AWS certification exams, exactly which AWS jobs are you qualified for? There is a wide range of job opportunities available to people with AWS expertise. Let's look at some of them. Also, check out our post on the top-paying cloud certifications and jobs in 2021.
1. Operational Support Engineer
An Operational Support Engineer is responsible for monitoring and bringing to resolution any operational issues reported with a company's tooling. They also assist with environment upgrades.
Average yearly salary: $59,000-$92,000 
2. Cloud Software Engineer
Cloud Software Engineers program in Python, C++, JavaScript, or Ruby (among others), designing and implementing new software services and systems. Engineers also have to explain complex processes (often to non-technical stakeholders) and mentor junior employees.
Average yearly salary: $63,000 – $93,000
3. System Integrator — Cloud
System Integrators work as part of a team that supports complex deployment and troubleshooting efforts. This job requires a deep understanding of cloud computing and information systems.
Average yearly salary: $81,000 
4. Cloud Developer
Cloud Developers develop software services and enterprise-level applications. Generally, previous experience working as a software developer and a working knowledge of the most common cloud orchestration tools is required to get and succeed at a Developer job.
Average yearly salary: $95,000
How to get a job after getting an AWS certification?
The field of cloud computing will continue to grow and even more different types of jobs will surface in the future. Through studying and practice, any of the listed jobs could becoming available to you if you pass your AWS certification exams. Educating yourself on AWS concepts plays a key role in furthering your career and receiving not only a higher salary, but a more engaging position.
Ready to begin your cloud career? Develop cloud skills and take the next step with A Cloud Guru's certification courses.
More about AWS opportunities and AWS careers
How Much Does AWS, Google and Microsoft Pay Cloud Engineers
How to Prepare for AWS Certifications
The best way to find a cloud job
How many certifications do I need to get a cloud job?
Why Join Netkom Learning?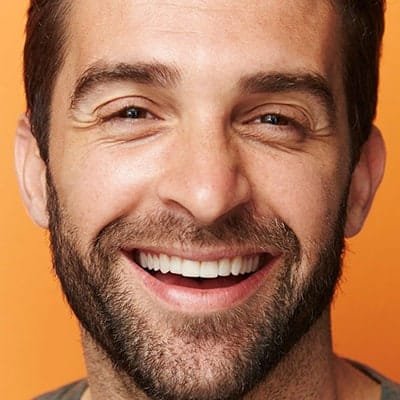 Jamal Sheikh
I did PMP exam preparation from Netkom Learning and it was an exceptional experience. Honestly, I was very skeptical earlier either to enroll in this course or not as I have heard many rumors about PMP preparation as most of the educational institute fails to deliver what needed to clear exam. However, I am glad that I enrolled in Netkom for this course. My experience went exceptional. The training approach is completely practical and the trainer is highly professional and possesses knowledge and skills that needed to clear PMP exam in 1st attempt.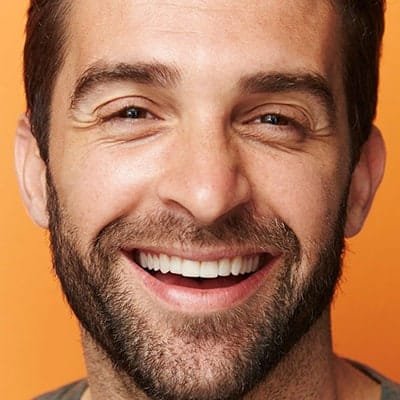 Shams W.Pawel
I consider Netkom Learning as one of the best training institute in Pakistan where you can learn from practitioners and real strategists. For me enrolling for data science is the best decision of my life. My instructor is passionate and keen to teach not just base on his experience but also about the world's best practices in different sectors. What I find best about Netkom is their case study approach where they share real time client's cases to help us understand concepts and scenarios of the modern world. I highly Recommend Netkom Learning. You can blindly trust them.