Guidance You Seek
CISCO Exam
Preparation
Netkom Office, G10, Islamabad
About CISCO exam Preparation
A good place to start is, of course, the Cisco Networking Academy. Taking courses that align with your certification path will be instrumental in you building your foundational knowledge. Getting your time with certified instructors, lab practicing, and learning from your peers.
Cisco also offers the Cisco Learning Network with a wealth of online resources including:
Certification pages
Exam topics
Study materials
Study groups
On the CLN you will also find online study forums which will expose you to Cisco certified professionals and other exam candidates; great places to ask questions, exchange information and get clued up about exam topics and approaches.  You can team up with study partners, attend classes, or even register for a self-paced boot camp.
Another good resource is the Lab Exam Tutorial, which can help you understand the different kinds of questions you might come across in your certification exams.
Beyond CLN you will find a world of online groups and communities focused on Cisco certification. From social communities on Facebook, LinkedIn, and Twitter to Cisco User Groups, through forums, and even online study guides or books, it is a good idea to gain as much information and advice as you can. Following hashtags that are dedicated to the certification topics can be a great way to find a community.
The Cisco CCNA (Cisco Certified Network Associate) 200-301 Online Course covers the latest CCNA exam curriculum. Cisco CCNA is a globally recognised, foundation level certification that provides foundational knowledge for all support technicians involved in the basic installation, operation, and verification of Cisco networks. CCNA Certification can help prove your skills and validate a broad range of fundamentals for all IT careers. It's suitable for IT professionals, Network Specialists, Network Administrators, and Network Support Engineers, and gives the required knowledge and skills to install, configure, and operate small to medium sized networks. Get FREE CCNA practice Exam Questions to Ensure your CCNA Exam Success!
---
The Cisco CCNA 200-301 course covers the following exam objectives:
Network fundamentals
Network access
IP connectivity
IP services
Security fundamentals
Automation programmability

CCNA Training Course Summary

CCNA Routing & Switching Training e-Book, Guides and Practice Material
Learn using Routing & Switching Simulator
Completion Certificate
CCNA / CCNP Experienced Instructor
FREE CCNA Exam Practice Questions & Exam Simulation Test
CISCO 300-6600 course provides network professionals with information to prepare for deploying wireless networks using Cisco controller and unified switching architectures policies and best practices. It also helps to ensure the proper implementation of mobility standards and proper configuration of all aspects of wireless components.
CCNP Wireless Certification 300- 360
Built on the growing need for professionals responsible for the design, implementation, security, and operation of wireless networks and mobility infrastructures, CCNP Wireless certification recognizes the critical importance of professionals who support and manage Cisco wireless LANs and networks.
---
CISCO 300-360 Course in-depth list of topics:
1.0 Obtaining Customer Requirements as Related to the WLAN Installation
• Identify Business and RF application needs
• Identify client density, capabilities and their impact on the wireless network
• Identify the challenges of setting up a Wireless network by various vertical markets
• Describe required site survey documentation
• Identify coverage area requirements
2.0 Determine Facility Type and Constraints Related to WLAN Deployments
• Describe Impact of Regulatory domains
• Identify deployment location safety considerations
• Identify the impact of customer aesthetic limitations on the installation
• Assess the existing wired and wireless infrastructure
• Identify impact of material attenuation
3.0 WLAN Predictive Design
• Demonstrate the impact of frequency planning in a high density environment
• Use PI planning tools to make network plan
• Use Ekahau planning tools to make network plan
4.0 Pre-Deployment Site Survey
• Identify the appropriate site survey equipment and access requirements based on environmental needs
• Complete the layer 2 site survey for indoor
• Complete the layer 2 site survey for outdoor mesh environments (2 hop environments)
• Complete layer 1 survey (Cisco CleanAir, Metageek Chanalyzer)
5.0 Post-Deployment Site Survey
• Verify RF coverage
• Verify network applications and performance
• Reconcile any deployment issues
• Assemble and deliver installation report to customer
6.0 Designing the Infrastructure of the Wireless Network
• Determine physical infrastructure requirements
• Determine logical infrastructure requirements
• Describe IPv6 optimization on the WLC
7.0 Describing and Designing Wireless Architectures for Real Time Applications
• Describe the relationship between real time applications & the wireless networks
• Describe voice and video as they apply to the wireless network
• Describe real time applications (other than voice and video) as they apply to the wireless network
• Design wireless roaming parameters for supporting real time applications
• Design wireless parameters for supporting real time applications
For those just starting a career in networking, here is a short list of the available types of positions and networking jobs:
Network Specialist
Network Technician
Network Administrator
Network Analyst
Network Manager
Network Engineer
Network Solutions Architect
As you develop your networking career further, you might decide to specialize in one or more areas of networking. At this point, the networking jobs you would be applying for might include:
Network Security Specialist
Cloud Networking Architect
Networking Research and Development Specialist
Wireless Networking QA Engineer
Wireless Infrastructure and Mobility Specialist 
Mobility Solutions Architect
VoIP Engineer
Telecom Project Manager
Data Center Networking Specialist
There are also plenty of networking jobs in sales and consulting, so be sure to check out:
Networking Sales Specialist
Networking Account Manager
Networking Consultant
Networking Program Manager
Course Content & Schedule
Identify the components of a computer network and describe their basic characteristics
Understand the model of host-to-host communication
Describe the features and functions of the Cisco Internetwork Operating System (IOS®) software
Describe LANs and the role of switches within LANs
Describe Ethernet as the network access layer of TCP/IP and describe the operation of switches
Install a switch and perform the initial configuration
Describe the TCP/IP Internet layer, IPv4, its addressing scheme, and subnetting
Describe the TCP/IP Transport layer and Application layer
Explore functions of routing
Implement basic configuration on a Cisco router
Explain host-to-host communications across switches and routers
Identify and resolve common switched network issues and common problems associated with IPv4 addressing
Describe IPv6 main features and addresses, and configure and verify basic IPv6 connectivity
Describe the operation, benefits, and limitations of static routing
Describe, implement, and verify Virtual Local Area Networks (VLANs) and trunks
Describe the application and configuration of inter-VLAN routing
Explain the basics of dynamic routing protocols and describe components and terms of Open Shortest Path First (OSPF)
Explain how Spanning Tree Protocol (STP) and Rapid Spanning Tree Protocol (RSTP) work
Configure link aggregation using EtherChannel
Describe the purpose of Layer 3 redundancy protocols
Describe basic WAN and VPN concepts
Describe the operation of Access Control Lists (ACLs) and their applications in the network
Configure Internet access using Dynamic Host Configuration Protocol (DHCP) clients and explain and configure Network Address
Translation (NAT) on Cisco routers
Describe basic Quality of Service (QoS) concepts
Describe the concepts of wireless networks, which types of wireless networks can be built, and how to use Wireless LAN Controllers (WLCs)
Describe network and device architectures and introduce virtualization
Introduce the concept of network programmability and Software-Defined Networking (SDN) and describe smart network management solutions such as Cisco DNA Center™, Software-Defined Access (SD-Access), and Software-Defined Wide Area Network (SD-WAN)
Configure basic IOS system monitoring tools
Describe the management of Cisco devices
Describe the current security threat landscape
Describe threat defense technologies
Implement a basic security configuration of the device management plane
Implement basic steps to harden network devices
Why Join Netkom Learning?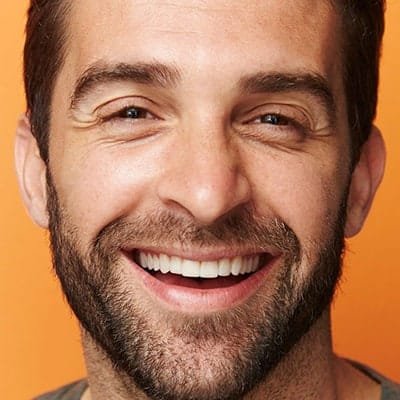 Jamal Sheikh
I did PMP exam preparation from Netkom Learning and it was an exceptional experience. Honestly, I was very skeptical earlier either to enroll in this course or not as I have heard many rumors about PMP preparation as most of the educational institute fails to deliver what needed to clear exam. However, I am glad that I enrolled in Netkom for this course. My experience went exceptional. The training approach is completely practical and the trainer is highly professional and possesses knowledge and skills that needed to clear PMP exam in 1st attempt.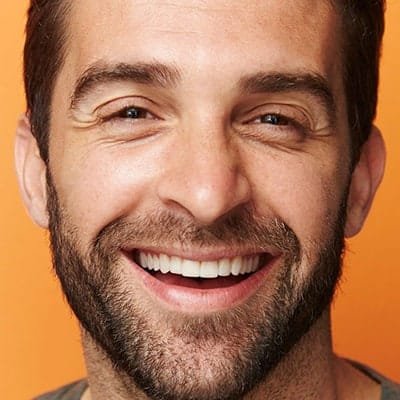 Shams W.Pawel
I consider Netkom Learning as one of the best training institute in Pakistan where you can learn from practitioners and real strategists. For me enrolling for data science is the best decision of my life. My instructor is passionate and keen to teach not just base on his experience but also about the world's best practices in different sectors. What I find best about Netkom is their case study approach where they share real time client's cases to help us understand concepts and scenarios of the modern world. I highly Recommend Netkom Learning. You can blindly trust them.