Guidance You Seek
PMP Exam
Preparation
About Project Management Professional (PMP®) Exam Preparation Training
The Project Management Professional (PMP) ® is the world's leading project management certification. Now including predictive, agile and hybrid approaches, the PMP ® proves project leadership experience and expertise in any way of working. It supercharges careers for project leaders across industries and helps organizations find the people they need to work smarter and perform better. Irrespective of whichever industry one belongs, the PMP credential is universal, which is based on the PMBOK® Guide.  The PMP certification course is ideal for anybody who is looking to master the PMBOK Guide and take their Project Management career to the next level.
See also: Huawei Training 
Participants who wish to take up the PMP certification exam, you must meet the below-mentioned requirements, which are for both education and work experience:
Option 1
Education Background: Secondary Degree (High School Diploma, Associate's Degree or the global equivalent)
Project Management Experience: 60 months of leading and directing projects
Project Management Education:  35 hours of formal project management education or CAPM certification
Option 2
Education Background: Four-year Degree
Project Management Experience: 36 months of leading and directing projects
Project Management Education:  35 hours of formal project management education or CAPM certification
The PMP certification course is ideal for anybody who is looking to master the PMBOK Guide and take their Project Management career to the next level. Job roles that can take up PMP certification training include, but are not limited to
Project Managers
Team Leads
Business Analysts
Product Managers
Project Sponsors
Project Associates
Project Coordinators
Program Managers
Software Developer
IT Managers
Project Analysts
Associate Project Managers
Project Consultants
Aspiring Project Managers
Course Content & Schedule
What is a Project?
What is Project Management?
Project vs Program vs Portfolio
Project Life Cycle
Project Manager and his Roles & Responsibilities
Trends in Project Management
Agile Considerations
Importance of PMO
Types of Organization and their influences in a project
Process Group & Knowledge Areas detail discussion.
PMP Paper Domain Discussion
Project Integration Management
Develop Project Charter
Develop Project Management Plan
Direct and Manage Project Work
Manage Project Knowledge
Monitor and Control Project Work
Perform Integrated Change Control
Close Project or Phase
Project Scope Management
Plan Scope Management
Collect Requirements
Define Scope
Create WBS
Validate Scope
Project Schedule Management
Plan Schedule Management
Define Activities
Sequence Activities
Estimate Activity Durations
Develop Schedule
Control Schedule
Project Resource Management
Plan Resource Management
Estimate Activity Resources
Acquire Resources
Develop Team
Manage Team
Project Procurement Management
Plan Procurement Management
Conduct Procurements
Project Quality Management
Plan Quality Management
Manage Quality
Project Cost Management
Plan Cost Management
Estimate Costs
Determine Budget
Control Costs
Project Stakeholder Management
Identify Stakeholders
Plan Stakeholder Management
Manage Stakeholder Engagement
Project Risk Management
Plan Risk Management
Identify Risks
Perform Qualitative Risk Analysis
Perform Quantitative Risk Analysis
Plan Risk Responses
Implement Risk Responses
Monitor Risks
Project Communication Management
Plan Communications Management
Manage Communications
Agile Introduction
Agile Principles & Mindset
Agile Process
Lean, Scrum & Kanban
Value-Driven Delivery in Agile Projects
Risk Management in Agile Projects
Team Performance in Agile Environment
Burn Charts & Velocity Charts
Problem Detection & Resolution
Muhammad Javaid Iqbal
Education & Certifications
- Masters in Project Management.
- Masters in Computer Sciences.
- PMI Project Management Professional Certified.
- Member of Project Management Institute since 2016. ITIL Certified.
PMI Certified Project Manager with 12 years of working experience, in various sectors including Financial Institutes, Retail Business, Health Care & Education Sectors.
Knowledgeable in applications of scrum, waterfall, and agile methodologies, and skilled in developing processes that facilitate continual progress and team achievement
Implemented agile management ideals in multiple projects by facilitating exercises such as sprint planning and team leading standups.
Demonstrated success in increasing revenues and earnings, achieving cost reductions and improving client satisfaction in customer-facing operations.
Previously coached teams ranging in size from 10 to 40 people and successfully completed projects ranging in budgetary scale from $0.4 to $5 million.
Why Join Netkom Learning?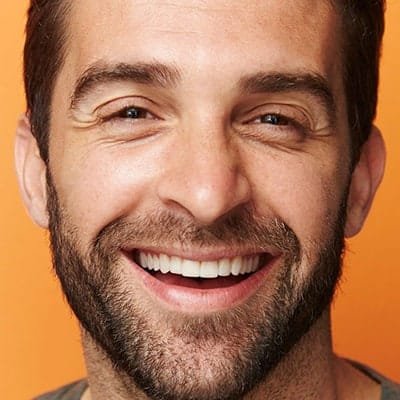 Jamal Sheikh
I did PMP exam preparation from Netkom Learning and it was an exceptional experience. Honestly, I was very skeptical earlier either to enroll in this course or not as I have heard many rumors about PMP preparation as most of the educational institute fails to deliver what needed to clear exam. However, I am glad that I enrolled in Netkom for this course. My experience went exceptional. The training approach is completely practical and the trainer is highly professional and possesses knowledge and skills that needed to clear PMP exam in 1st attempt.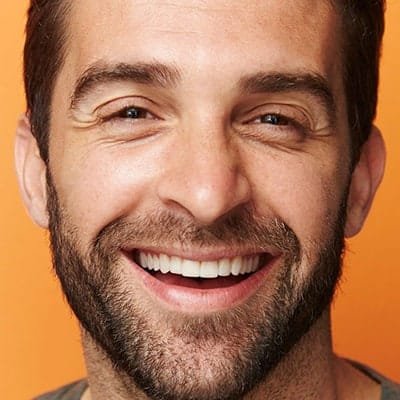 Shams W.Pawel
I consider Netkom Learning as one of the best training institute in Pakistan where you can learn from practitioners and real strategists. For me enrolling for data science is the best decision of my life. My instructor is passionate and keen to teach not just base on his experience but also about the world's best practices in different sectors. What I find best about Netkom is their case study approach where they share real time client's cases to help us understand concepts and scenarios of the modern world. I highly Recommend Netkom Learning. You can blindly trust them.