Learn Azure With Practical Certified Trainers
Certified Azure Earns More Than Non Certified
Azure Certification Course Overview
Microsoft Azure is one of the most popular and powerful cloud computing services available. Azure cloud services lets you build, test, deploy, and manage applications and services. Learn the Azure with us. On top of that, Azure's cloud computing platform has solutions for analytics, storage, virtual computing, and networking which you will learn through our labs. 
You will be able to describe and understand the types of cloud infrastructure and types of cloud services.
You will be able to understand how to utilize cloud systems.
You will be able to describe cloud infrastructure technologies such as ldap, x.500, e.509 and SSO in Microsoft environments.
You will be able to understand SLA agreements and change management in the cloud.
You will be able to describe security and privacy considerations, privileged user access, regulatory compliance,
You will be able to investigative support, data segregation, recovery, long-term viability and transfer of data.
You will be able to understand the fundamentals of PKIand digital signing.
You will be able to describe cloud authentication and authorization techniques.
You will be able to understand the roles of Microsoft azure, office 365, one drive and Intune.
Azure Course Key Features
Types of Cloud Infrastructure
Private Cloud
Public Cloud
Hybrid Cloud
Types of Cloud Services
Infrastructure As A Service (IaaS)
Platform As A Service (PaaS)
The Cloud as a Utility Model
The Cloud as a Housing Model
Cloud systems adoption by industry
The Cloud mobile advantage
How Secure is the Cloud?
Privileged User Access
Regulatory Compliance
Investigative Support
Data Segregation
Recovery
Long-Term Viability – Transfer of Data
LDAP Lightweight Directory Access Protocol
X.500 Directory Systems
X.509 Certificate Services and PKI
Single Sign On (SSO) and Same Sign On (SSO)
Some SSO Designs in Microsoft environments
Service Level Agreements (SLA)
Change Management
Cloud Advantages
Cloud Terms and Acronyms
Microsoft Cloud Products
Security and Regulations
Our Approach for ZOOM Interactive Classes
Weekend Live Zoom Classes Comprehensive Hands On Practice. Assignments Crafted by Industry Experts Real Time Industry Projects Demonstration Mentorship by Industry Thinkers World-Class Netkom Learning Training Certificationa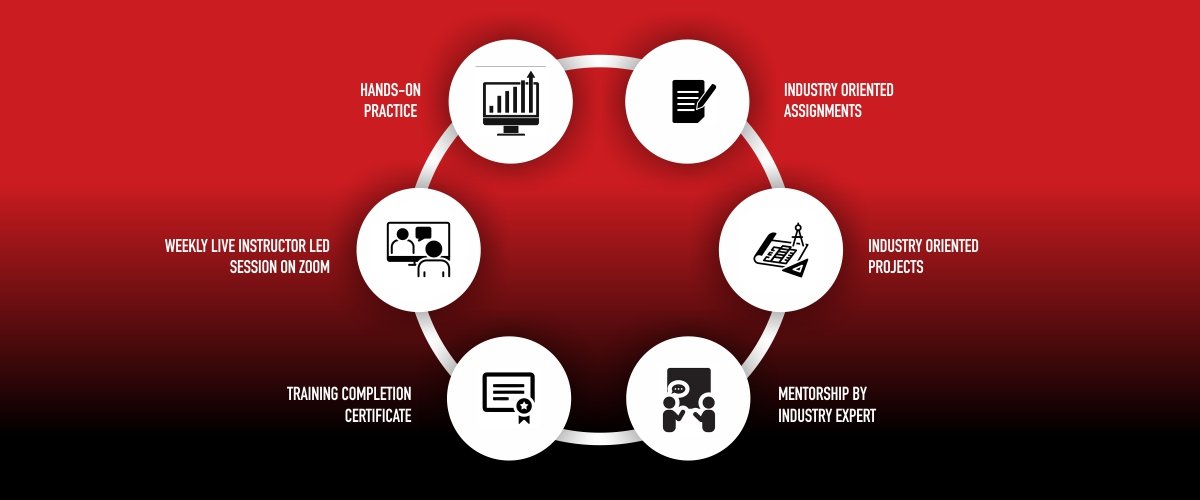 Our Top Industry Experts!
Training: Cloud Computing (AWS, GOOGLE, Azure)
Mr Saad having 16+ years of experience in ICT Industry. He is Professional Cloud Architect in AWS, Azure, Google and Oracle Cloud Platform. He has complete Expertize in Design & Deployment of Cloud Infrastructure Architecture, Migration & Security and Deliver Local & International training on Cloud. As a senior expert in my field his understanding of End-to-End Business & Technical processes and Leading multiple Business critical Group level projects is top notch.
Live Online Training
Hands-on, live instructor-led training in a virtual class environment by top instructors
Real-time remote access to class software & virtual lab environment
Seamless instructor-peer interaction in a virtual classroom setting
Flexible time-zones ensuring convenient scheduling from different global locations
Physical Training
Strategically designed sessions following a practical training approach in a collaborative learning & critical thinking atmosphere.
Offering an intensive and interactive learning experience followed by Q&A sessions, real-time examples.
Gain skills by practicing whatever you learned in hands-on labs under the instructor's guidance
Facebook Private Group Training
Most specifically designed for students and unemployed persons
Full support by mentor with live comments
Flexible timings
Live and short sessions. Fully interactive learning process.
5 sessions a week. Each session is 30-45 minutes.
Cancel subscription anytime.
Online Training
Customized training modules
Direct mentor support
Schedule a training with instructor on your own choice
Intensive and interactive learning experience followed real-time examples, Q/A sessions and doubt clearance opportunities.
Personalized direct support for preparation in exams.
High success ratio
Anyone can join this course. There is no pre requisite and eligibility 
Duration: 4 weeks (Saturdays & Sundays)
Timings: 11AM – 4PM
Since course aredriven by best industry specialists so it is made beyond any doubt that content secured in course is outlined with hand on viable of more than 90% together with supporting theory. 
Yes, you will be granted with a course completion certificate by Netkom Learning. We moreover definitely conduct an yearly conference for the appreciation and acknowledgment of our students.
Since our instructors are industry specialists so they do prepare the students approximately viable world additionally suggest  shinning understudies in industry for relevant positions.
CertificationTraining course incorporates different real-time, industry-based ventures, which is ablesharpen your aptitudes as per current industry guidelines and get ready you for the long run career needs.