Slide Background
Facing Less Interaction During Online Classes?
Well our trainers will show you live step by step process of practical scenarios using latest tool and interactive methodologies during live classes

Build & Design
We have only 5-10 students per sessions so trainer will have an eye on each students progress.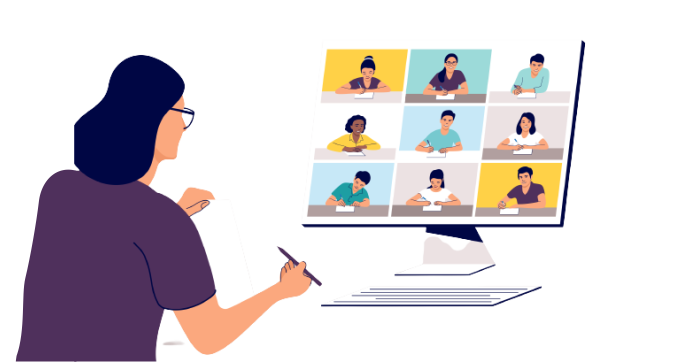 Build & Design
Our Premium Courses
We are industry practitioners, technologists and academics who believe in the efficacy of outcome-based and evidence-informed learning in line with our values. Take a look at our premium courses being offered
The PMP course covers new trends, emerging practices, tailoring considerations, and core competencies required of a Project Management professional. Placing a greater emphasis on strategic and business knowledge, this pmp course also includes a new section on the role of the project manager in both large and small companies.
The networking course will enable you to take a more active part in the discussion and decision-making processes related to networking technology issues. You learn to implement networks using data links and physical media, deploy LANs using Ethernet and Wi-Fi, and build reliable internetworks and intranets using proven TCP/IP design techniques.
Data Science & Machine Learning
Data Science for Business teaches you how to effectively use data to tackle your business decisions and motivate those around you to take action based on evidence. Designed for managers, this course provides a hands-on approach for demystifying the data science ecosystem and making you a more conscientious consumer of information.. 
Fundamentals of Cloud Computing, you'll learn the different forms of cloud computing,  You'll see numerous hands-on demos of cloud computing solutions including infrastructure as a service and software as a service solution. In this course, you'll have the skills and knowledge that you need to understand and use cloud computing
If you want to pursue a career in cyber security then a course in Security+ or ethical hacking is perfect for you. The field of cyber security is a swiftly-growing one and this cyber security course from us is a great way for you to learn all the essential fundamental topics in this field.
IT Service Management & DevOps
DevOps is ultimately about progressing the entire lifecycle of an IT service for a client. It is because of this that many DevOps thinkers consider development-to-production processes as the solution to IT problems. This requires the integration and optimization of development processes and operations processes.
STAY AHEAD OF THE TECHNOLOGY CURVE
Don't let your tech outpace the skills of your people
NETKOM LEARNING ANYWHERE YOU


NEED US TO BE
We have created a range of flexible instructor-led training options to suit the needs of you and your team.
Stay up to date on our latest thought leadership and learning opportunities.